Ballroom & Latin Group Dance Classes with Two Left Feet®
"Laugh with Us, Dance with Us!"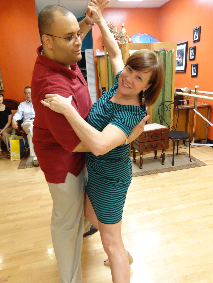 Our classes are limited size so you get personalize attention.
If you dance as a single you will be with another single dancer or the instructor. If you come as a couple you will dance together.
Unlike other studios & dance instruction, we never make you switch partners.
We want you to enjoy your experience.
HI FRIENDS!
We will be offering online live classes on a limited schedule. We will update the website and Facebook as those classes become available. If you are interested, please let us know.
Our Schedule will be posted as soon as we are cleared to open again.