Ballroom & Latin Group Dance Classes with Two Left Feet®
"Laugh with Us, Dance with Us!"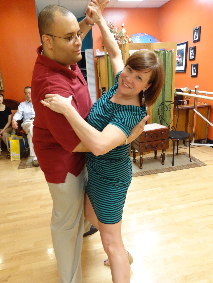 HI FRIENDS!
We are starting limited group classes July 1, 2020.

Priority enrollment is for students that were active students February & March 2020.
PHASE 2: Class size is currently limited to 4 persons and 1 teacher and will require a RSVP.
PHASE 3 & Beyond: Classes size will be between 6-12 persons and 1or 2 teachers ans will require a RSVP.
- More info to come soon.